Frankfurter Allgemeine Zeitung:
"Mathias Allary demonstrates that the transformation of civilized man into a wolf, his re-immersion in archaic brutality, can be shown in a refined and indirect way better than in a plan verism through a highly artificial stylization. [...] The film has a consistent symbolism and dramaturgy of colors that have freed themselves from all restrictive realism. [...]
Not to forget the good performances of the two actors: the earthy calm Nicole Ansari (Mascha), the nervous, almost mute Jan Kurbjuweit (Franta). 'Franta 'is perhaps not so impressive as an aesthetically perfect product, but as a successful translation that knows how to avoid all the known dangers of a literary film adaptation. A strong narrative turns into a strong film because the special features of the new medium are taken into account."
Mittelbayerische Zeitung:
"The very idea of ​​filming the compact narrative by the Austrian writer Ernst Weiß is a bold undertaking. Allary has passed its acid test."
Mannheimer Morgen:
"'Franta' is a depressing parable about the war. Partly staged like a stage play and enriched with expressionistic set pieces, the work particularly impressed with the power of its colors and symbols."
Remscheider General-Anzeiger:
"[...] so [...] the young director Mathias Allary, who comes from Düsseldorf, prepares a strict, barren celebration for death. [...] Weiss's text almost calls for visualization. Allary does this implementation excellently: Close to the text, but often speechless and in free design. An alienating, but also illuminating color dramaturgy helps with the characterization of people. Allary often breaks the narrative thread (especially at sensitive points) and translates the drastic events into the creative act of reflection of an artist in the studio. [...] The pull [of the film] cannot be resisted. The viewer as well as her antihero fare like Peter Lorre as the sick murderer in Fritz Lang's' M ':' I don't want, have to, don't want, must, don't want, must ... "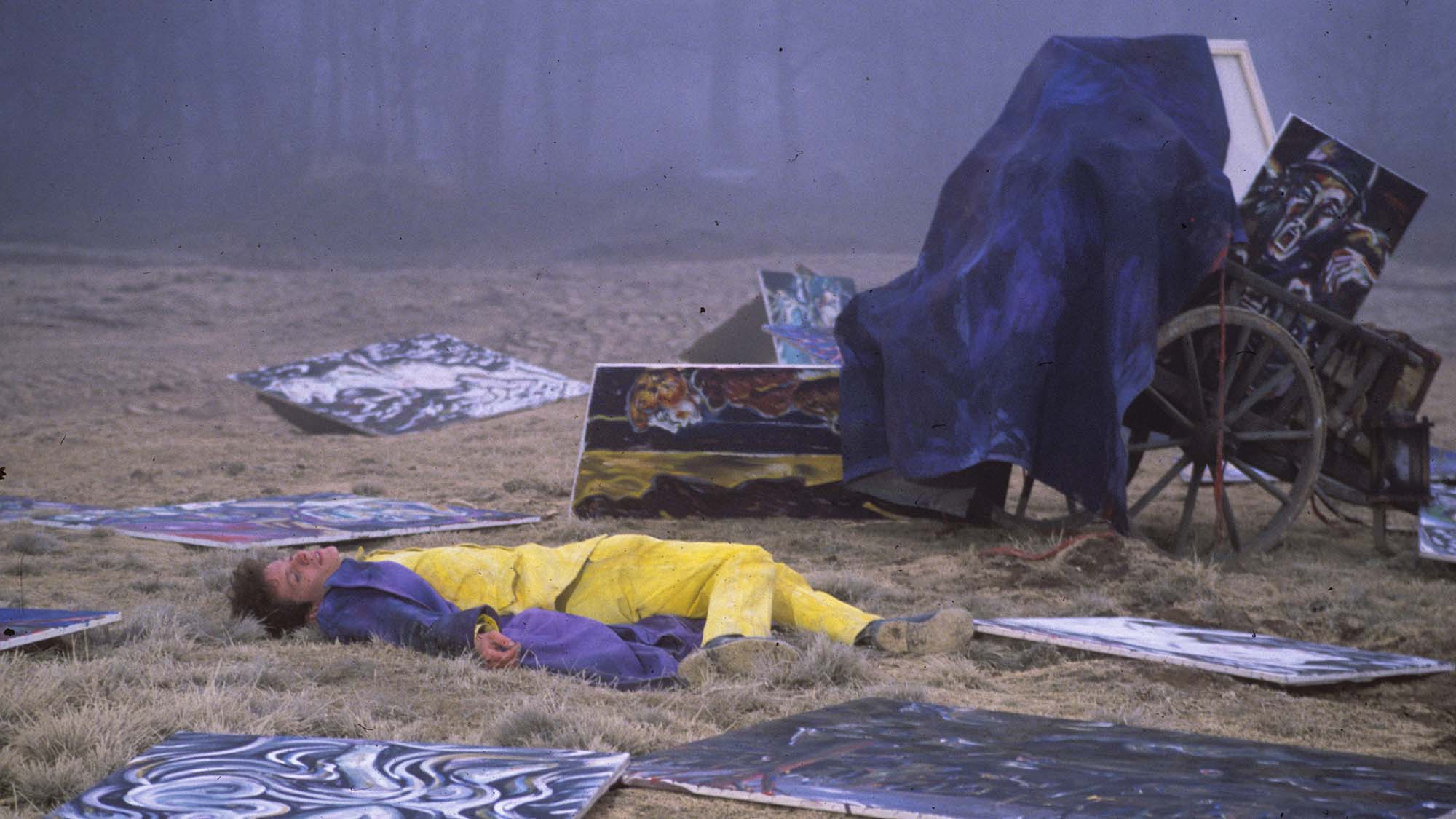 Westdeutsche Zeitung:
"Franta [is] convincingly portrayed by the film debutante and theater actor Jan Kurbjuweit with his highly sensitive tension and tamed expressiveness. Allary [...] succeeds in creating a dramaturgical and aesthetic piece of art. [...] It proves what a literary film adaptation is capable of when it sees itself as an independent implementation in another medium. Although he adheres closely to [...] the spirit of the narrative, the director allows himself freedom and creates images that are deeply memorable. "- Andreas Wilink
Neue Rhein Zeitung:
"'Franta' is an impressive cinematic implementation of literature and painting. [...] The film implements [the intention of the story] idiosyncratically, in the expressionist film style of the twenties. There are few dialogues, images, colors and music are the central means. The camera focuses on the actors' faces (excellent: Jan Kurbjuweit as Franta) and on the decorations. [...] The plot and the creation of the pictures in constant change are an exciting commentary. The highly stylized plot is further alienated, yet it loses nothing of its urgency. An unusual film whose images stick."
tz:
"Just like Antonioni once did, Allary paints trees and costumes with different colors depending on the mood. The experiment succeeds over long distances - the soldier's fate takes on the power of surreal poetry. "- Frauke Hanck
tip Berlin:
"Nobody in our cinema has gone this far for years without losing control of their medium. Allary filmed a material by Ernst Weiß (, Franta Zlin ') using the means of a new, unspent expressionism. Allary conveys the suffering and obsessions of the massacred war returnees Franta through garish alienation of the setting and props. […] 'Franta' is the German cinema that we have lost: ruthless, unimpressed by fashions, angry and yet coldly calculated in its expression. The fact that this cinema no longer existed after Fassbinder is bad enough; there need not be added the scandal that it is overlooked when it happens to flicker. If the Munich Film Festival was worth it - it was mainly because of Allary's film. " - Wolfgang Brenner
The Guardian:
"'Franta' […] deeply affected the audience with the unique use of colours and a deep doomy beauty brought to a story taken from the writings of Ernst Weiß. Concentrating on the emotional and physical deprivation of a man after the First World War, it becomes a hypnotic experience." Bob Flynn
The Observer:
"The best feature I've seen so far, Mathias Allary's ,Franta', is a visiually stunnig account of a First World War German soldier returning home emasculated. […] It makes its 29-year-old Munich based director a strong contender for the Charles Chaplin Award."
Philip French